Why WSP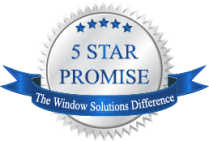 Our guiding principle is, " Our Customers Are Our Business " !   With over 25 years of experience we have a refined recipe for success built upon our comprehensive knowledge of the remodeling business and our unwavering commitment to our customers.
We distinguish ourselves from other contractors! This will be evident from your first interaction with us. These are the core values that direct everything we do:
1. Ethics and Values Guide Us
Principled decisions direct our choices. We treat other as we would like to be treated in all our dealings. Fair, Responsible, Honest, Conscientious are words our customers would use to describe us.
2. Unsurpassed Customer Service
We are responsive, timely, flexible and thorough. Our goal on every job is nothing short 100% complete satisfaction.
3. Educate and Inform
We go to great lengths to educate our customers so they are informed. We want you to be informed so you can make the best decisions for you. You will be engaged in the project from beginning to end.
4. Completed Timely and On Budget
We respect your time and understand the disruption a renovation can bring so we work efficiently and expeditiously. We also respect your pocketbook. Every contract we write has a firm budget and they are extremely detailed orientated to ensure the work scope is clear.
5. Done Right Guaranteed
Nothing short of perfection is acceptable. We stand behind our work with industry leading warranties.
We are insured and licensed in Connecticut. At Window Solutions Plus we only us the highest quality products which meet local building code requirements and exceed the most stringent energy efficiency standards. We stand by our work at every stage and our work is not done until you are completely satisfied.
So give us a call and we will walk you through the process from start to finish and help find a solution that meets your needs and your budget.
We are here for all of your remodeling needs. Thank you in advance for the opportunity to earn your business.
Window Solutions Plus
If you would like a free consultation please call 203-968-6700 or use our online request form