Doors 101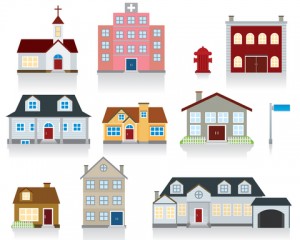 How to choose your doors
We are here to make your door replacement experience simple and straightforward from initial consultation to project completion. Our expertise is at your disposal. We will educate you about the key considerations for choosing a door and ask questions to ensure you get the right window for your style and budget.
Here are the key areas for review and consideration.
---
Installation
This is the most important part of the project. There are two installation methods:
› Replacement method
The existing door jamb remains and the door slab is removed. Then the new door is custom fit into the existing jamb. This method is less intrusive and commonly used for interior doors and selectively on some entry doors
› New Construction Method
The old door,  jamb and slab are completely removed down to the framing. The existing opening is then customized to accept the new pre-hung door then trimmed inside and out. Sliding doors and entry doors use this method.
The best door if installed improperly will cause major problems. Improper installation can allow water and air to penetrate in and around your door. Among other things this will lead to drafts, wall rot and impair the proper function of the locks.
Be sure to use an experienced, reputable company with an excellent labor warranty.
---
Types
There are numerous things to consider when choosing your door type, most of which is subjective. Here are a few important areas:
› Function
Does the door fit the room? Is there adequate ventilation? Are there privacy, security and considerations?
› Style
Does the new door match the house style?
› Maintainence
Does the new door fit your maintenance and leaning preferences?
For a full description of the most common door types – CLICK HERE.
---
Energy Efficiency
This is the most practical aspect of selecting a new door. The three areas that determine energy efficiency properties of a door are the frame, seal and glass.
› Frames
The primary materials are wood, vinyl, composite, fiberglass and aluminum. Of these aluminum is the least efficient because is readily conducts heat and cold. With the proper manufacturing and frame construction all of these material can be made to meet Energy Star ratings.
› Glass
The two most important contributions to the improved energy efficieny of glass are Low_E and double glazing. Low-E is clear coating applied to one side of the glass. The term Low_E stands for low emissivity. Emissivity is simply the measures of the surface's ability to absorb or reflect radiant heat. The lower the rating the better in preventing heat loss. Double glazing is the use of two sheets of glass separated by an air space to improve insulation against heat transfer. Note many companies also offer triple glazing options for added energy efficiency.
› Seal
A spacer is inserted between the panes of glass and bonded to the glass with a primary and secondary seal to create and airtight seal between the two sheets of glass. The most common spacers are aluminum spacer bars, intercept spacers or warm edge spacers. To further improve the efficiency argon gas is injected into the space.
To learn more about the Energy Star – CLICK HERE.
---
Door Options
› Grids
Grilles are a great way to add visual interest to a door. Colonial and Prairie are the two most common types. Custom rectangular patterns can be created to fit almost any design. Grids can be appended to the doors in several ways including; simulated divided lite(SDL), true divided lite(TDL), grids between glass(GBG), interior removable and exterior applied.
› Hardware
Door hardware is an aftermarket purchase and is available in numerous finishes. The most popular finishes are white, brass, brushed nickel, oil rubbed bronze, polished chrome and antique brass. Door knob, lock and hinge hardware options are all customizable.
› Glass
Door glass and door sidelites are available decorative, obscure for privacy and tempered for safety.
› Interior Finishes
The are many options for the interior finish of a door and most manufactures offer at least five to ten color options. Vinyl although traditionally white can be painted, composite is factory colored through the material and wood is usually painted or varnished. Another common option is to have a manufactured wood grain factory applied to the interior of a vinyl or fiberglass door.
› Exterior Finish
Low maintenance exteriors offer the best protection against the elements. Vinyl, Composite, Fiberglass, Steel and Aluminum all weather well on the exterior. Most wood doors have aluminum clad or pvc clad exteriors which are offered in multiple color options. Wood doors for the most traditional applications occasionally have wood exteriors and the important thing here is to protect the wood with adequate paint coverage every five to seven years.
Window Solutions Plus is here to simplify this for you.
---
Reliability
› Maintenance
For many homeowners a low or no maintenance product is an important consideration. White vinyl requires no maintenance. Fiberglass and steel need to be painted to protect the door.
For proper function choose a quality manufacturer.
› Warranty
The best indications of a quality manufacturer is to measure the strength of their product warranty. If a manufacturer knows they make a great product they will stand behind it with the warranty terms.
Industry leading warranties usually back industry leading products.
---
---